About Us
NavaPlast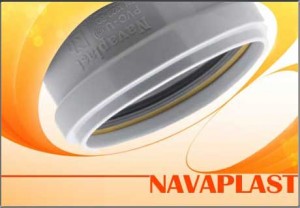 Company presentation:
Navaplast co. manufacturer of PVC-U pipe & fitting has started his activity in the Parand Industrial city that located in zonular with 4 kilometers distance to Imam khomeini airport with 2 hectar land. This company attempts to manufacture pipe & fitting with exclusive gasket via study market, competitors, weakness & strength of available systems. in our system all weakness of available push fit system eliminate because of new design & high rigidity of gasket. Other advantages of this company is offering high quality clamps with EPDM lining, that cause to decrease the noise in drainage system. Moreover, all products are guaranteed by Iran assurance Co. for 10 years. Commitment of quality preservation & innovation, utilization of update technology, compliance of customer request in least time and using experienced persons are on top side of our quality policy and Navaplast Company has attended them for attracting customer's satisfaction.
We prepare a laboratory equip with test machine & have the ability of doing hydrostatic , fall, ring stiffness, Dichlormethane ,vicat &… by experienced persons for quality assurance of the products & offer better service to customer. we also proceed to implementation Quality management system based on ISO 9001: 2008 for improving our activities & Available system.